Packing light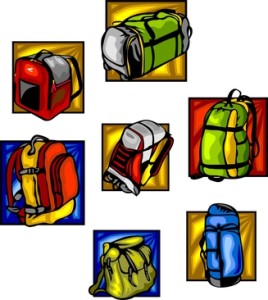 When traveling, it's a good idea to pack light. And it's even better to only take what you can fit in a carry on. This way, your luggage is manageable and easier to keep track of, you have less stuff to lug around, and you don't have to worry about the airline loosing your checked baggage. But for many passengers, scaling back can be easier said than done. Fear not. With our pointers below, you can learn how to pack like a pro in no time!
If your travel plans involve flying from a D.C.-area airport, use Affinity Airport Sedan for all of your ground transportation needs. Our friendly, professional car service offers a worry-free way for you to get to the airport in plenty of time for your flight. So when you need a ride, just call Affinity!
Clothing
Pack garments that you can mix and match. For a week long trip, you can easily bring 2 or 3 pairs of pants, and wear them with different shirts each day. This will cut down on items you bring, as well as making it easier to get dressed in the mornings. And speaking of pants, try to steer clear of packing jeans. In addition to being bulky, they also easily absorb dirt and odors. Try cotton or khaki instead.
It's also important not to pack several sweaters or jackets, which will take up a ton of space. Rely on one jacket, and lots of layers.
Minimize extras
Many amenities will be waiting for you wherever you're headed. For example, it's probably safe to leave your hairdryer at home, since most hotels come with one in every room.
And while you're cutting back, leave the books as well. Travel guides and novels for airplane entertainment are great, but they take up way too much space. Instead, download whatever you want to read on your Kindle or tablet so you have everything in one compact package.
Good luck packing, and enjoy your trip. And for a prompt and worry-free ride to the airport, just remember Affinity!