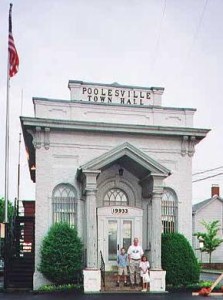 Nestled in the Western part of Upper Montgomery County, Poolesville is described as a bedroom community for travelers on their way to DC. It was named after the Poole brothers who purchased this tract of land in 1760.
If you're headed to Poolesville, use Affinity Airport Sedan to get around the town. This pleasant car service can pick you up and get you wherever you want to go throughout the DC, Maryland, and Virginia region.
A Brief History
John and Joseph Poole, Sr. bought 160 acres of land in that settlement in the mid-18th century. This area became known as Poolesville. John sold half of his land to other merchants and from there, the community grew. John Poole II built a log cabin that was used as the headquarters of Colonel Edward Baker during the American Civil War. This house along with a few old houses and churches still stand today blending in with the newer contemporary construction.
The local government was also able to preserve the Old Town Center and some other historical structures. A lot of original buildings from way back can still be seen in the Central Business District. The old bank building, which was the former town hall, was sold to the Historic Medley District and preserved. Visitors can also see historical attractions such as the C&O Canal National Park, White's Ferry and Sugarloaf Mountain.
Poolesville Today
For many decades, Poolesville was a small rural town. However, gradual development transformed the town into a bustling residential and commercial location in Maryland. At the center of town is Fisher Avenue. There is a large grocery outlet, convenience store, pharmacy, two filling stations, several restaurants, and auto repair shops. In spite of this considerable growth, the allure and bucolic character of Poolesville still remains.
As an acknowledgment of its historic importance, the Poolesville Historic District has been designated by the Maryland Government as a County Certified Heritage Area. It was even hailed as one of the 10 Best Small Towns in the US in 1999 and was placed in the National Register of Historic Places in 1974. Tourists love the Homestead Farm, a 230-acre family-owned farmhouse which sells seasonal produce, honey, jams, and fruit preserves. It also hosts the yearly Pumpkin Festival in Poolesville and introduced the "pick-your own fruits and veggies" concept.
If you are planning to go on a tour of Poolesville, call Affinity Airport Sedan for your ground transportation requirements. We are the premier shuttle service in the Washington DC area.