Visiting Kensington
K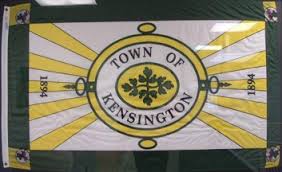 ensington is a small town in Montgomery County, Maryland with a long history. While the area has transformed from its agricultural roots, it's quaint charm remains, making it a highly regarded area among tourists visiting the D.C. region.
If your travel plans have you visiting Kensington, just call Affinity Airport Sedan to get you there. Our friendly, reliable ground transportation service can pick you up from the airport and get you wherever you need to be.
About Kensington
Kensington's roots can be traced back to 1689, when the area was awarded as a 4,220-acre land grant to William Joseph. It was mainly used for agriculture until the Metropolitan Branch railroad line was built through the area in 1873. When the train began stopping in Kensington to buy food and goods from local farmers in 1891, several families began to purchase nearby land to build vacation homes.
As such, Kensington was initially built as a planned Victorian community for Washington, D.C. residents looking to escape the hot, humid D.C. summers. But over time, more and more residents stayed all year, and the town became a suburb with most residents commuting to work in D.C.
Exploring Kensington
Today, Kensington is popular among crafts lovers. It's a prime destination for antique shopping, with the shops of Antique Row on Howard Avenue and the West Howard Antique District being renowned for their collections. In addition, the city is home to several art shops.
Residents and guests alike enjoy the town's weekly farmers' market, held at Kensington's historical train station. And the 120-year-old, one-room Noyes Library for Young Children is a must-see site. This charming, cottage-style building is home to the oldest public library in the Washington, D.C. area.
In addition, nature enthusiasts enjoy Kensington's multiple parks. The town's even earned the distinction as a Tree City USA. Kensington and its homeowners are proud of their manicured gardens and lush foliage, which also attract countless visitors each year.
Check out all there is to see and do in Kensington. And for a worry-free ride there, just call Affinity!