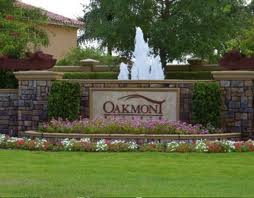 Oakmont, Maryland is a very small residential community and special taxing district. Taxes are used for street and lighting maintenance as well as sanitation services. It is made up of only two streets. One is the oak Place and the other is the southern part of Oakmont Avenue.  There are only a few hundred residents in this neighborhood.
If you are going on a trip to the Oakmont area, just call Affinity Airport Sedan to pick you up from any airport in D.C.
History of Oakmont
Oakmont used to be a farmland near an Indian trade route during the 18th century which is now called Wisconsin Avenue. Tobacco traders and farmers used this thoroughfare to transport crops from the countryside of Maryland to the bustling Georgetown Port. In 1805, the old road was renamed Rockville Pike and turned into a toll road. Traffic increased and more people started to take the trolley to Bethesda Park for the rides, take their kids to the zoo, and go on picnics near the grown-up oaks.
When Bethesda Park was decimated by a twister in 1896, Oakmont was established from a portion of the park land by three neighbors who wanted to facilitate the delivery of services to their remote town. These were Oliver Owen Kuhn, managing editor of The Evening Star; Charles A. Read, retired printer from the Government Printing Office; and James C. Adkins, an insurance broker.
During those years, the model dairy farm called Ayrlawn Farm was built near the western boundary of the town. Ayrlawn now is a county-owned park and YMCA daycare facility. It is housed in a former elementary school constructed on the place where one of the main barns stood. Several of the original farm structures and the house can still be found in that property.
Walter Johnson, one of the greatest baseball players in the Washington Senators team played a major role in Oakmont history. Johnson owned a three-acre lot across Oakmont's northern frontier along Old Georgetown Road. He sold this lot in 1937 which was subdivided and became Oakmont Avenue in 1941. His house is considered a historic landmark.
After 1945, Oakmont experienced significant development with the construction of more homes on Oakmont Avenue. Because of this, the town became a community with a blend of ages, nationalities, occupations, and interests.
If you are spending the weekend in Oakmont, call Affinity for a very comfortable ride.