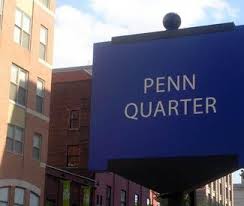 Penn Quarter is a bustling neighborhood in downtown Washington, D.C. that partially overlaps with Chinatown. The area is home to many eateries, bars, museums, theaters, art galleries, and even a popular farmers market.
See what Penn Quarter is all about for yourself. And don't go through the hassle of fighting traffic and finding parking to experience it. Schedule a pick up with Affinity Airport Sedan! Let us do the driving and drop you off, so you can arrive in Penn Quarter ready to see the sights and have a good time.
About Penn Quarter
Penn Quarter has seen a boost of revitalization over the last three decades — initially through the Pennsylvania Avenue Development Corporation. This group aimed to create a multi-use neighborhood, complete with residential spaces, office buildings, shops, restaurants, and hotels. The project began in the mid-80s with the renovation of the historic Willard Intercontinental Hotel and included creating plaza space for the Navy Memorial, Pershing Park, and Freedom Plaza.
The area saw another major expansion after the recession of the 1990s with the opening of the Verizon Center in 1997 (formerly known as the MCI Center). This sports, entertainment, and events arena spurred an increase of business in the Penn Quarter area.
Exploring Penn Quarter today
Today, Penn Quarter has something for everyone. Residents love FRESHFARM, a farmers market operating on 8th Street on Thursdays during the fall, spring, and summer months. Locals and visitors alike swear by the Newseum, an interactive news museum, whose building is also home to Wolfgang Puck's restaurant, The Source. Entertainment lovers are in luck, as the area is home to seven theaters, bars, restaurants, and Lucky Strike, an upscale bowling alley. And those looking to shop and unwind will find several retail stores, coffee shops, day spas and salons, and even a teahouse.
The last thirty years has seen this area morph from a dull neighborhood into a thriving community with all-day action.
Have a blast seeing all the sights while you're in Penn Quarter. And don't forget about Affinity Airport Sedan to get you there!