When do I need travel insurance?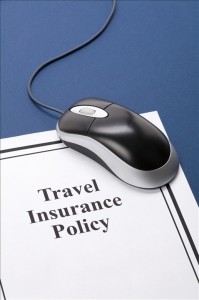 Many travelers wonder whether or not they need to invest in travel insurance. For unexpected events like natural disasters or family emergencies, travel insurance can be a lifesaver. But it's not necessary for everyone. Find pointers to help you decide whether or not you need this coverage below.
If you're planning a trip arriving to or departing from the Washington, D.C. area, call Affinity Airport Sedan for all of your ground transportation needs. We'll pick you up and get you to your destination on time and worry-free.
Determine exactly what your existing insurance covers
If you have existing homeowner's, car, or medical insurance policies, it's possible that they cover travel to a certain extent. Investigate the coverage you already have before opting for new travel insurance. In addition, many credit cards cover travel-related services like collision and damage waiver insurance when you rent cars.
If you're traveling internationally, you may also want to take a look at your health insurance to make sure you're covered abroad. If not, extra medical travel insurance may be a good idea.
Think about your trip
Big trips are more likely to need coverage than shorter getaways. So if you're spending a month in Italy, travel insurance is smart. But it's probably not necessary for a weekend in Vermont. On a similar note, if you'll have several layovers, you increase the chance of being delayed or dealing with lost baggage, so you want to protect yourself by covering any subsequent expenses through your insurance. It's also worth noting that high-risk activities like scuba diving may affect which policy you'll need.
If you decide to insure your trip, shop around for the best policy, which will usually run between 5 and 15 percent of the cost of your trip. Also, make sure you know your exact itinerary before you buy. Sometimes slight changes in plans can affect your coverage.
With a little prior planning, you can decide whether or not you need to insure your trip. And for all of your D.C.-area ground transportation needs, just call Affinity!