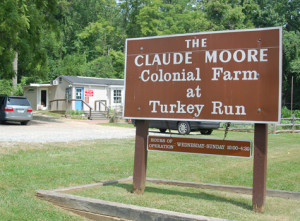 Derwood is a locality in the east-central part of Montgomery County, Maryland, where in  1880, it became a train stop on the Baltimore and Ohio Railroad. It lies at the present-day junction of Maryland Route 355 and Indianola Drive. This place is called the Derwood Station neighborhood. The small population experienced steady growth right after Shady Grove Metro Station launched operations in 1984. When you travel to Maryland, call Affinity Airport Sedan. This personal shuttle service can bring you to Derwood from any airport in Washington D.C.
Brief History
Derwood was just an insignificant intersection with a small blacksmith inn and post office in the late 19th century. The opening of Baltimore and Ohio Railroad System's Metropolitan Branch led to its evolution into a prosperous community. This was a 43-mile linkage between Washington and the main hub at Point of Rocks, Maryland. Derwood Station was a combination of commuter stop, freight storage and facility for handling agricultural and dairy commodities intended for local areas. At that time, only Schwartz Flour Mill served as the other industry. The railroad stopped operations and the mill was razed to the ground in a fire 67 years after it was built. In 1974, the old post office was shut down and the Redland Shopping Center occupied the place. With the emergence of the Metro Red Line in 1984, the remnants of the mill and B & O train station were finally erased. However, contemporary development took over.
Attractions to Visit
While at Derwood, visitors can spend time to visit various historical attractions within and near the area. Claude Moore Colonial Farm is an 18th century homestead which was originally named as Turkey Run Farm. It is the only privately-operated park which is part of the United States National Park Service. It boasts of a "farm skills event" with a hands-on demonstration of authentic colonial farm processes. Visit the Market Fair and go through the rewarding experience of an American family during this period.
Agricultural History Farm Park serves as location for the yearly Harvest Festival in Maryland. The fair is held every October. Fall Harvest carnival is day for the family with live music, storytelling sessions, food tasting, woodcarving demonstrations, sack race competitions and pumpkin rolling races. One place that tourists must not miss is The Ridge, a two-storey Flemish Bond brick abode on a field stone structure. This was home to Colonel Zadok Magruder, an American farmer and patriot, and his heirs until 1956. It was included in the National Register of Historic Places in 1988.
Relish your stay at Derwood. Call Affinity! We are always ready to shuttle you anywhere in the DC Metro area.