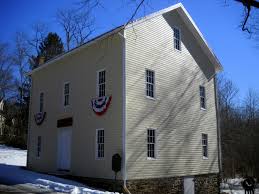 Hyattstown is one of the oldest villages in Montgomery County and is known for its historic houses and rural scenery. It was founded in 1798 by Jesse Hyatt, a farmer from Frederick County. During that year, the town had a one-room schoolhouse, butcher, blacksmith and other stores. These historical commercial buildings have been converted to private homes for local residents.
If you'd like to explore Washington, DC, and experience all Hyattstown has to offer,
chances are you need a ride during your trip there. Just call Affinity Airport Sedan!
Beginnings
In 1804, there were only six houses in Hyattstown; the number reached a dozen by 1811. The town was incorporated through legislation in 1809, and the first post office opened in 1813. However, the first significant structure in the community was not a trading post or public hall, but a mill constructed along Little Bennett Creek in 1783.
The Great Road (Maryland or MD 355) was the town's only link to the outside world. This was the route for transporting grain or conveying farm herds to the market. The road was dusty and full of potholes during the summer months but turned into a mud-spattered quagmire after a heavy rain, making it nearly impassable. Local residents and media criticized the dismal road condition, which led to concrete paving in 1925.
The roadside village of Hyattstown was turned into a front line when Confederate cavalry stationed near Urbana (Frederick County) clashed with Union soldiers from Clarksburg. More skirmishes took place in this area during the American Civil War. The town's total population reached 150 in the 1870s, and after one decade, the Hyatt House Hotel and Tabler Tavern opened to serve the needs of travelers. Hyattstown already had a couple of blacksmiths, three carpenters, carriage and harness makers, a shoemaker, a doctor, a miller, a tailor, and two general stores. The town also had three churches, a hide tannery and a grist mill. In 1986, Hyattstown was designated a historic district by county officials.
Art & Cultural Heritage
Hyattstown is an exceptional facility for literature, fine arts and cultural legacy in Montgomery County. The Hyattstown Mill, built in 1783, is among the last surviving mills in the entire county. A fire razed the mill to the ground in 1918, but the community joined hands to rebuild the building using recycled material from the Old Prices Distillery. The property was acquired by the Maryland National Capital Park and Planning Commission in 1966. It is now occupied by the Hyattstown Mill Arts Project for art classes and exhibitions.
If you have scheduled a trip to Hyattstown or any other town in Montgomery County, get in touch with Affinity Airport Sedan right away. It is the exclusive shuttle service which allows you to stroll around comfortably and safely.