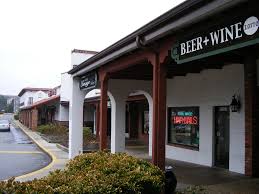 Layhill is one of the many unincorporated communities of Montgomery County in Maryland. The center is situated at the junction of the Bel Pre and Bonifant Roads. If you want to explore Washington, DC and include Layhill in your itinerary, chances are you will need a ride. Just call Affinity Airport Sedan!
A 54-acre drive-in movie theater was supposed to have been built at the corner of Layhill and Bel Pre Roads in 1955. It was an ambitious project and envisioned
to accommodate at least 1,300 vehicles. However, the Montgomery County Board of Appeals turned down the zoning permit for the drive-in facility. This was brought about by the resistance of residents from the adjoining Manor Club Estates.
The Layhill South neighborhood was developed in 1963. This was followed by Layhill Forest and Layhill Village in 1965. After these projects, the Strathmore at Bel Pre District was developed in 1968. Chaddsford was built a year later and the last, Parker Farm, was constructed in 1994. The Plaza Del Mercado Shopping Center opened its doors to the public in 1969. The Maryland Inter-county Connector traverses through Layhill. It is an 18-mile toll route that connects I-370 in  Montgomery County to I-95 in Prince George County.
The Glenmont Metro Station is several miles south of the community. The underground station opened on July of 1998. It is in the eastern point of the Red Line with two huge parking stations. The Red Line comes from Glenmont and proceeds southward to the middle point of Silver Spring.  It goes through DC before entering Montgomery County once again and ends at Shady Grove.  This line provides service every six minutes during daytime and every 12 minutes at night.
If your travels bring you to Layhill or any other community in the DC area, do not forget Affinity Airport Sedan. We will pick you up on time and get you to your destination safely.