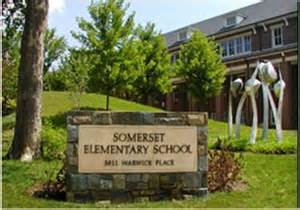 Somerset is a small town of Montgomery County in Maryland next to the Washington D.C. border. It should not be mistaken for Somerset County (Maryland), which is 150 miles away from this locality.
In case you decide to visit Somerset, you will surely need a ride. Call to arrange for a pick-up from the airport with Affinity Airport Sedan for a more enjoyable experience.
About Somerset
The beginnings of Somerset go back to 1890, when a group of scientists acquired 50 acres of tobacco farmland from the government to be developed as a residential community. This parcel of land was formerly part of the Friendship Tract, a grant of 3,000 acres to colonists in early Maryland. Somerset was one of the streets named after counties in England. The others are Cumberland, Dorset, Essex, Surrey, and Warwick. The very first resident of Somerset in 1893 was Dr. Charles Crampton, and by 1905, there were already 35 houses in that community. The first Town Council was organized in May 7, 1906, with Dr. Crampton as the first mayor.
According to town officials and local historians, women have been active in the cultural development of Somerset and Montgomery County as a whole. In 1902, women residents of this town formed a Wednesday Club to discuss and recommend solutions primarily on child labor issues, rights of suffrage, the war in Europe, and other current concerns. In 1916, the Wednesday Club was transformed into the Women's Club of Somerset and ultimately merged with the Montgomery County Federation of Women's Clubs.
Coping with Problems
Somerset was always hailed as an area of tranquility and refinement. However, it was confronted with problems such as insufficient water drain systems, crude sewage disposal methods, and an absence of local fire protection and schools. These issues urged local citizens to formally request the State of Maryland for incorporation into a township so taxes could be levied for basic services. The State issued Somerset's charter in 1906, forming the community of Somerset Heights and surrounding areas into a town. Somerset has a mayor-council form of government. It has stood up to challenges and development has been rapid. You can now find tennis and basketball courts, a batting area, and a community swimming pool as well as more residential units.
If your travels bring you to Somerset or any other town in the D.C. area, keep in mind Affinity Airport Sedan. We will pick you up on time and get you to your destination safely.