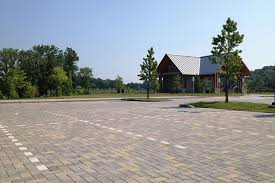 Norbeck in Montgomery County, Maryland can be found along MD Route 28 or Norbeck Road. It is east of Georgia Avenue going towards Lay Hill Road. If Norbeck will be part of your itinerary, just call Affinity Airport Sedan to get you there. Our friendly, reliable ground transportation service can pick you up from the airport and get you wherever you need to be.
This area served as the southwestern settlement of Sandy Spring neighborhood before the American Civil War. Majority of the population
was concentrated in the Mount Pleasant community between modern-day Georgia Avenue and Muncaster Mill Road. There was a church, school, general store, and town meeting hall. Many families settled along intersecting roads.
In contrast with majority of Sandy Spring areas, development in Norbeck was comparatively slow. It was only in the 1880s that a store and post office opened. Another 10 years passed before a blacksmith shop opened. By 1900, A.E. Stonestreet was operating a large store and postal service, Walter H. White's blacksmith outlet was operating. Norbeck's commercial growth finally began. According to the Norbeck Citizens Association, This place in Montgomery County was one of the small streets with a bucolic atmosphere. There were numerous trees and spacious woodland. The side streets were developed before the Washington suburbs blossomed. Right now, it is convenient to Washington DC areas with Rockville, a quick drive west on Route 28.
This 10-acre Norbeck Road Park was developed in the seventies. Original facilities consisted of the softball, baseball and soccer fields; two lighted tennis and basketball courts; kids' playground; picnic shelter with restrooms; and, small asphalt parking lot. An additional 15 acres were added in 1997 for expansion purposes.
The Montgomery County Planning Board drafted a facility plan which was approved by the body on June 26, 2003. The proposed facilities included a bigger parking lot, road network connecting the parking lot to all the amenities; natural surface trail; picnic and spectator area; more restrooms; illuminated tennis and basketball courts; children's playground; soccer and lacrosse field; as well as, re-aligned baseball and softball fields. The board made sure that the plan incorporates green design features including paving and recycled materials. The project was approved and funded for detailed design and construction by the Montgomery County Council.
If you wish to visit the Norbeck area, Affinity Airport Sedan offers a reliable, hassle-free way to get you to your destination on time and without any hassles.