Parr's Ridge and Mt. Airy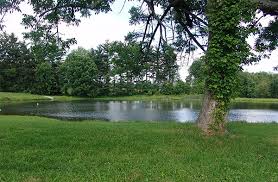 Parr's Ridge is a crest which forms the zenith of the Piedmont Plateau in Maryland. This ridge stretches out from southwest to northeast through Montgomery, Howard and Carroll counties. The tallest peak is in Maryland east of the Appalachian Mountains. The Patapsco River has a tributary known as Parr's spring. It converges at Montgomery, Howard, Carroll, and Frederick. The spring is submerged underneath a pond on the grounds of the "Four County Farm."
Maryland State Route 27 follows the route of Parr's Ridge.
If you need a ride to Montgomery County and would like to see Parr's Ridge from any DC area airport, just schedule a pick-up with Affinity Airport Sedan. Our punctual, professional ground transportation service can get you exactly where you need to be. So when you need a lift, skip the taxi line, and just call Affinity!
Almost two centuries ago, there were several cottages and stores along Parr's Ridge although there was no formal name for the settlement. And then, during the 1840′s, town residents felt the need for a church and school. In 1846, they built the Ridge Presbyterian Church. The basement was converted into a school which was used for about 20 years. This structure was preserved and is now called Pine Grove Chapel.
Parr's Ridge was a big challenge for engineers during the first few years (1833 – 1850) of the Baltimore and Ohio Railroad. It was imperative for them to design engines with the capacity to pull cars over the top. Rail tracks were constructed leading to the village and a train station was erected. The town prospered mainly because of the B&O Railroad and, according to history, the town was named Mount Airy after an Irish brakeman from the railroad experienced a cool breeze while passing through Parr's Ridge. During the Civil War, the grounds of Pine Grove Chapel became an encampment for members of the New Jersey Regiment. Later, in 1890, the Methodist and Southern Methodist churches were built in the town proper.
Incidentally, Mount Airy now has 31 churches, shopping center, recreational facilities (basketball court and football field), playgrounds, and picnic areas. And a non-profit organization, Preservation Maryland, have called for the preservation of the property known as the Planes of Parr's Ridge. Come and see Parr's Ridge in Maryland. You can always rely on Affinity for your transportation needs.