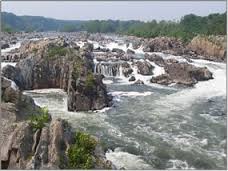 Potomac in Maryland is approximately 15 miles northwest of Washington D.C. Potomac Village is at the intersections of Falls Road and River Road. The town was named as the seventh most educated small community in the entire country by Forbes business magazine. It was also listed in CNN Money.com as the fourth most prosperous town in 2009. Potomac boasts beautiful estates and million dollar homes.
Traveling around Potomac will bring you to picturesque attractions such as the Great Falls Park. This 800-acre national park lies alongside the historic Potomac River. If you get the chance to experience Potomac Day, you'll witness the colorful parade or watch the remarkable crafts show. Food vendors also prepare some of the best local dishes for those with gastronomic appetites. Of course, don't forget to stop by Ohio Canal National Historical Park which stretches to a distance of 184 miles. In case you need a lift, call Affinity right away.
Affinity Airport Sedan can guarantee you a cozy ride to Potomac from any Washington Airport. Through the years, Affinity has built a reputation of excellent service, competent drivers and affordable rates. Forget about the taxicab service and call Affinity if you want to arrive in style and comfort.