Exploring Takoma Park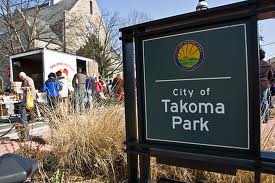 Takoma Park, Maryland is a lively, culturally rich city northeast of Washington, D.C. This progressive area is nicknamed Azalea City, after a flowering shrub that grows across town, and it's also a Tree City USA, so it boasts a tree planting and maintenance program that's sponsored by the Arbor Day Foundation.
If you're planning to visit this peaceful, nature-loving city, chances are, you'll need a ride there. Call Affinity Airport Sedan to pick you up and give you a lift. Our reliable ground transportation service can give you a ride from any airport in the D.C. area. So when you're ready to book your ride, just call Affinity!
About Takoma Park
Benjamin Franklin Gilbert founded Takoma Park in 1883, and he bought large pieces of land on which many of the city's original homes were built. Sitting at an altitude of 350 feet, Takoma Park was high enough to bypass the malaria and mosquitoes that tormented the District. The area grew rapidly and was incorporated into a town in 1890. In 1976, much of Victorian old town became a part of the Takoma Park Historic District.
Takoma Park is known for its liberal and "left of liberal" values. The city was the first in the U.S. to approve a voting age of 16 and allows residents who are not American citizens to vote in municipal elections. The area is also a nuclear-free zone.
Culture
Takoma Park is home to several cultural events each year, including its folk festival, street festival, jazz fest, independent film festival, and Fourth of July Parade. In addition, a nationally known blues record label, Takoma Records, was founded in the city in the late 1950s.
Today, community revitalization efforts are taking place in the city. The local historic society is overseeing work currently underway to build the Historic Takoma Museum. And the Takoma Theatre Conservatory is working to renovate the currently vacant Takoma Theatre, which will become a multipurpose facility.
Come out and soak up the culture of Takoma Park, and for a ride there, know you can count on Affinity!