Visiting Wheaton, Maryland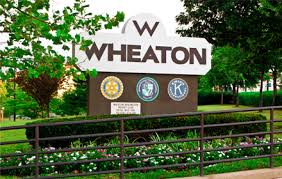 Just minutes north of Washington, D.C., you'll find the thriving community of Wheaton, Maryland. This unincorporated area is perfect for visitors wanting a break from the bustle of the District while still being able to enjoy world-class dining, shopping, and outdoor events.
If you're visiting the Wheaton area, be sure to call Affinity Airport Sedan to pick you up and get you where you're going. Whether you're headed to your hotel, the airport, a business meeting, or out for dinner with friends, you can always count on Affinity to get you there!
About Wheaton, Maryland
Wheaton was named after Civil War major-general of the Union Army, Frank Wheaton, who successfully defended Washington, D.C. against Confederate forces in 1864.
The area developed in the 1950s, mainly populated by affluent families. But today, Wheaton boasts an increasingly diverse population. So much so, that the Gilchrist Center for Cultural Diversity opened in 2001 to highlight the community's diverse cultural wealth and foster cultural understanding. In addition to hosting regular classes and workshops for immigrants, the Gilchrist Center also holds a wide array of social and cultural events each year.
Local attractions
One of the area's most notable attractions is Wheaton Regional Park. The grounds include a picnic area, nature center, dog park, horse stables, and even a carousel and miniature train. Plus, the athletic center offers tennis, ice and inline-skating rinks, and several ball fields. In addition, the park is home to the Brookside Gardens, an award-winning 50-acre public garden that features conservatories, educational programs, classes, and special events.
Art lovers visiting Wheaton are in luck. The area has been declared a Maryland Arts and Entertainment District, so there's a major push to encourage artistic endeavors and bring artists to the neighborhood. In fact, there's no admissions or amusement taxes in the district. And the Montgomery Art Association even displays work from local artists in rotating exhibits in the Westfield Wheaton Mall.
Have an amazing time while you're visiting the Wheaton area. And for a reliable, personal ride while you're in town, you can always call Affinity!