| | | | | |
| --- | --- | --- | --- | --- |
| Location/Destination | Reagan National | Dulles | BWI | Union Station |
| Bethesda | $55 | $60 | $80 | $60 |
| Downtown Bethesda | $50 | $60 | $80 | $65 |
| North Bethesda | $60 | $65 | $80 | $65 |
*These prices are valid for parties of up to four. Five or six can be handled for an additional $20.
*Price does not include driver gratuity.


Sometimes the hardest part of going out of town can be just getting to the airport. With crowded shuttles and unreliable taxicabs, ground transportation can be a real pain. But it doesn't have to be. If you're traveling to or from Bethesda, Maryland, you're in luck! Affinity Airport Sedan's professional car service can pick you up and get you where you're headed on time and hassle free. So the next time you need a ride, don't fret. Just call Affinity!
Bethesda to and from Reagan National (DCA)
Headed to Ronald Reagan National Airport? We're happy to give you a ride! It's the local favorite because of its close proximity to the city. And you're sure to be delighted by the recent extensive renovations to the airport's main terminal. Click here to book a trip to or from Reagan National Airport.
Bethesda to and from Dulles (IAD)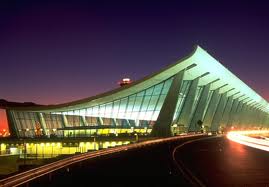 Affinity can also give you a ride to or from Dulles International Airport. With extensive international service and a bustling terminal, Dulles is one of our most popular destinations. Dulles' Airport Access Road eases congestion at the height of rush hour which helps to avoid a significant amount of traffic. Click here to book a trip to or from Dulles.
Bethesda to and from BWI Airport/BWI Rail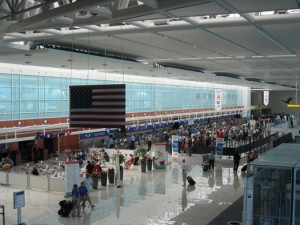 Are you flying out of Baltimore Washington International Airport or going to BWI Rail? We'd love to give you a ride to Baltimore. BWI was rated the top airport of its size in 2010, when it also snagged awards for the best airport food and beverage program. If you're headed that way, just call Affinity. We'll get you there in plenty of time to enjoy the terminal and grab a bite before your flight.  Click here to book a trip to or from BWI Airport & BWI Rail.
Bethesda to and from Union Station
We also make trips into D.C. If you're traveling by train or bus and are leaving from Union Station, we're happy to give you a ride into the city. Amtrak, MARC, and VRE rail services depart from Union Station. And several bus services, including Megabus, Bolt Bus, Greyhound, and Washington Deluxe also pick-up at Union Station. Click here to book a trip to or from Union Station.
Around Bethesda
If you call Bethesda home, you can use Affinity for more than just a lift to the airport or train station. We're also happy to give you rides around town. Whether you're heading to a meeting or appointment or just want a ride for a fun night on the town, schedule a pick-up with Affinity. We're happy to get you there!